Contexte d'intervention :
Radiologie Paris Ouest is a radiology imaging group, located in Neuilly-sur-Seine and Nanterre areas, focused in delivering a full range of personalized radiology services to patients.
Full digital communication - Brand marketing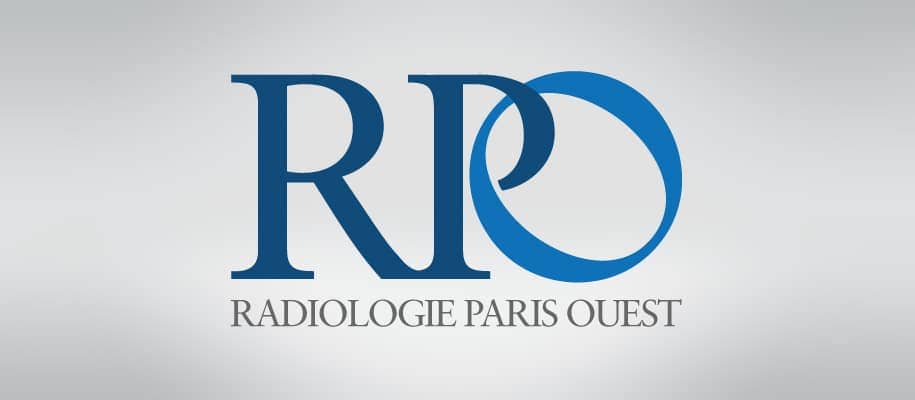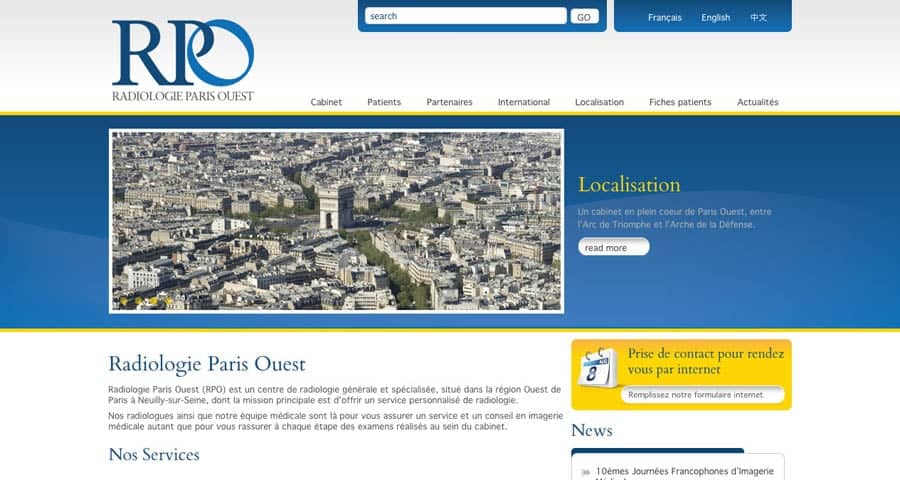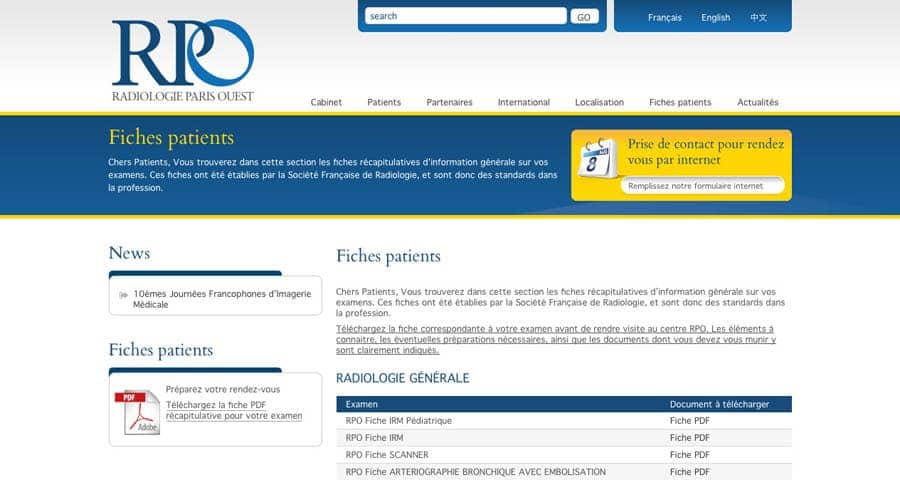 Context
The RPO radiology imaging group contacted us to review its entire communication strategy, and to create a modern brand image to differentiate the center from other Parisian medical groups. RPO also wanted to provide patients with complete and quality information about radiology, and to make it easier for them to contact the center and schedule appointments.
Our solution
We reviewed every aspect of RPO's brand identity, including its brand name, and gave it a new communication strategy. Audacy created a visual identity and a website complying with the visual standards of the medical sector, with modern and appealing colors (blue, yellow). Audacy also took care of the website's development with Wordpress, as well as its editorial contents. We optimized RPO's website with call to action buttons, to make it easier for patients to schedule appointments, download files or contact the center. Audacy digital agency also integrated a social media approach to RPO's strategy (Facebook, Twitter, Linkedin, etc.) and translated its content into English and Chinese.
See our work
Nous consulter
Retour